1. Enter Kraken and click on the "Backgrounds" tab.
2. Click on "Show all active funds"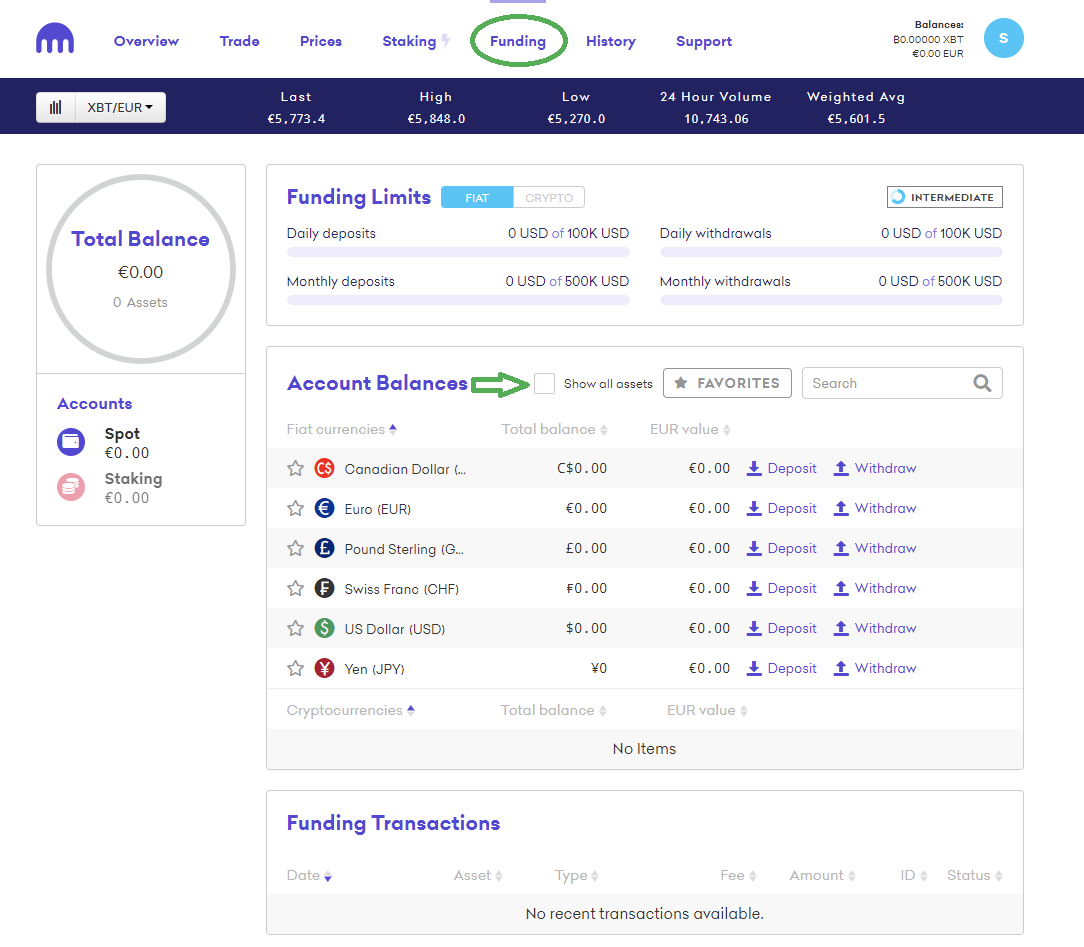 3.The different cryptocurrencies with which Kraken operates will appear at the bottom.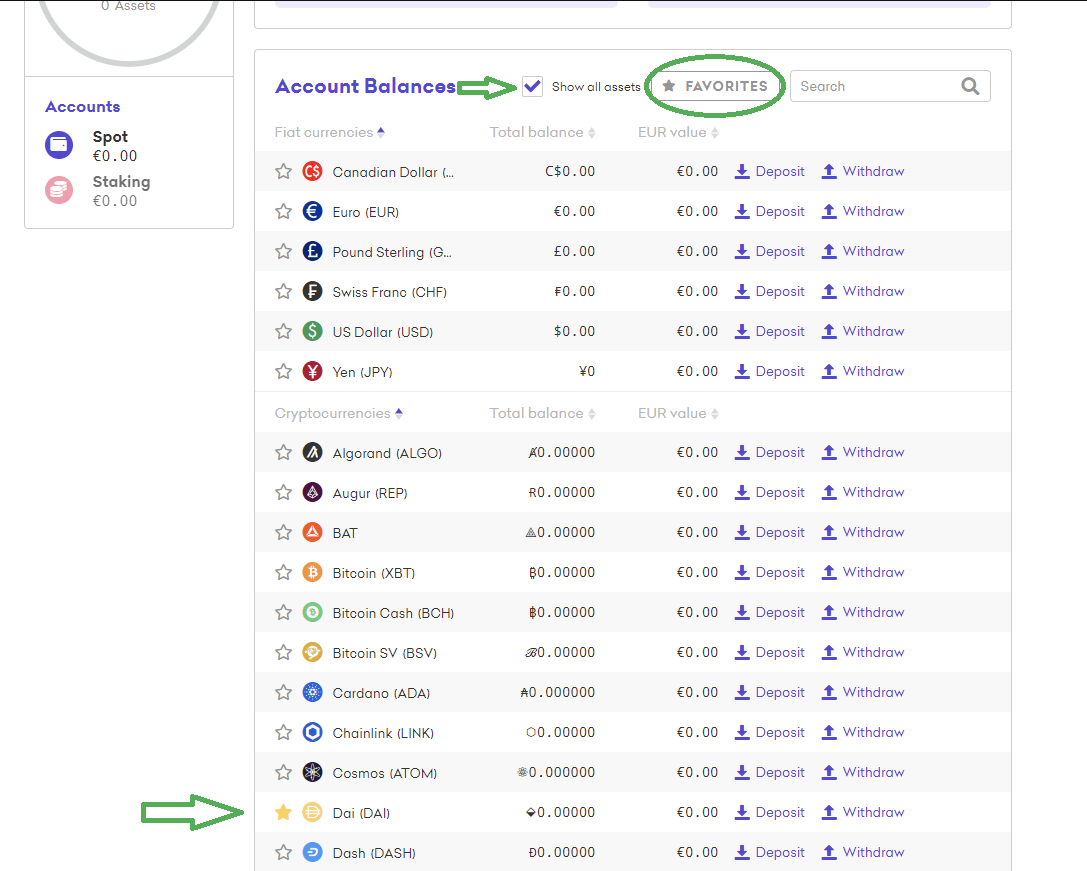 4. Click on the DAI star and with it you are adding it to "favorites", to always have it at hand. Once you have chosen it as "favorites" , click on this button, with which only DAI will appear. You can choose as many favorite cryptocurrencies as you want.
The next step is to click on "deposit"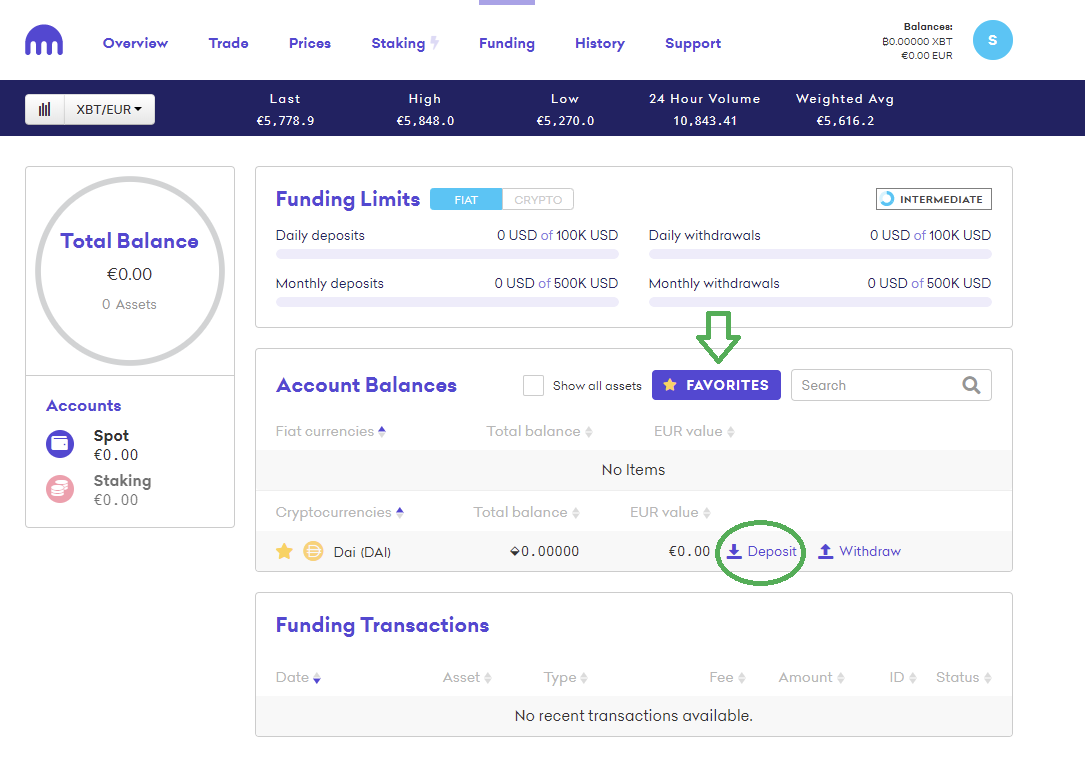 5. You will get a warning, which you will have to accept.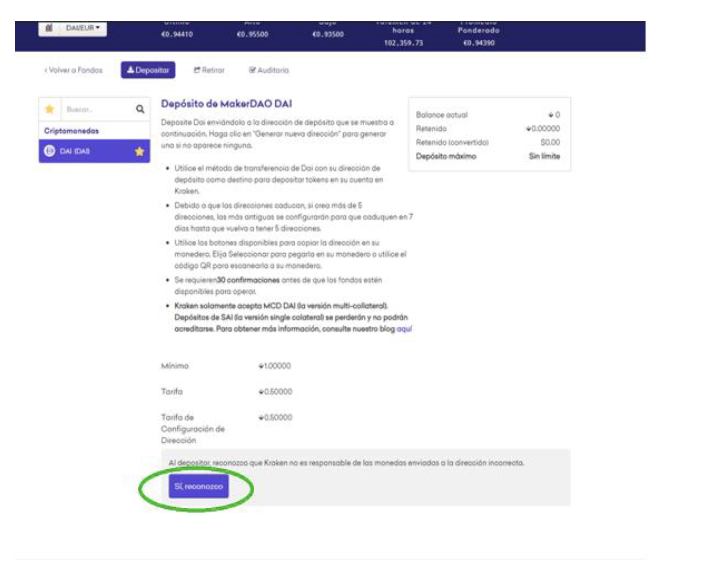 6. The following screen appears, where you should click on "Generate new address"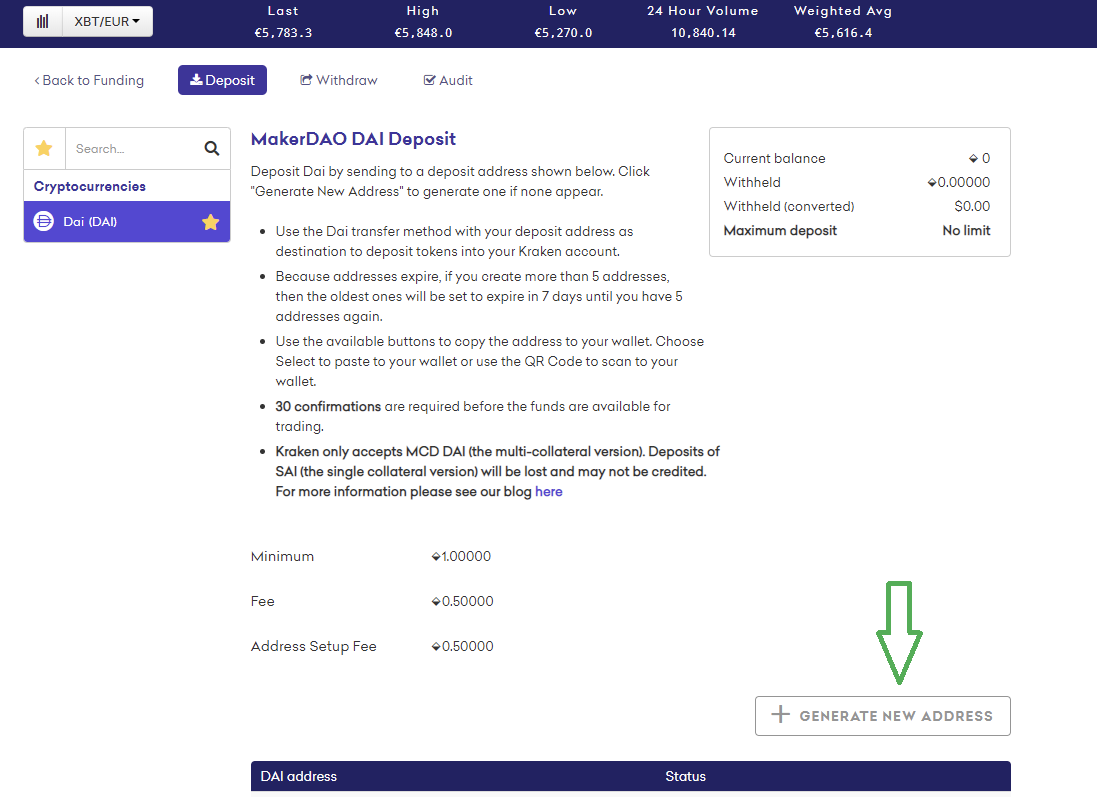 7. Next, it will ask for your Kraken password to operate: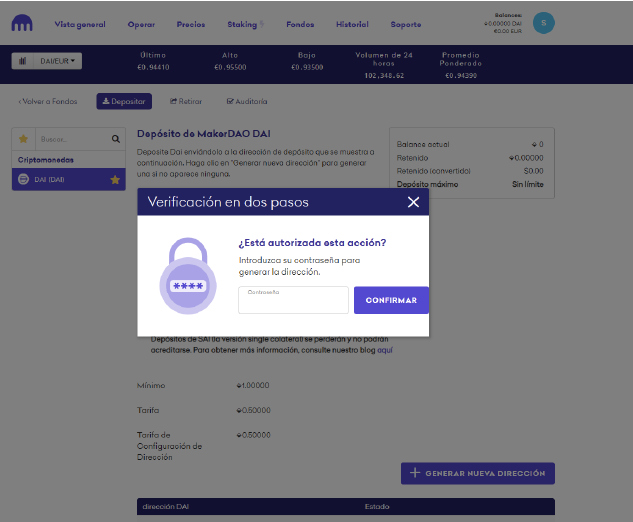 8. And the address where you should send your DAI from the EthicHub platform already appears.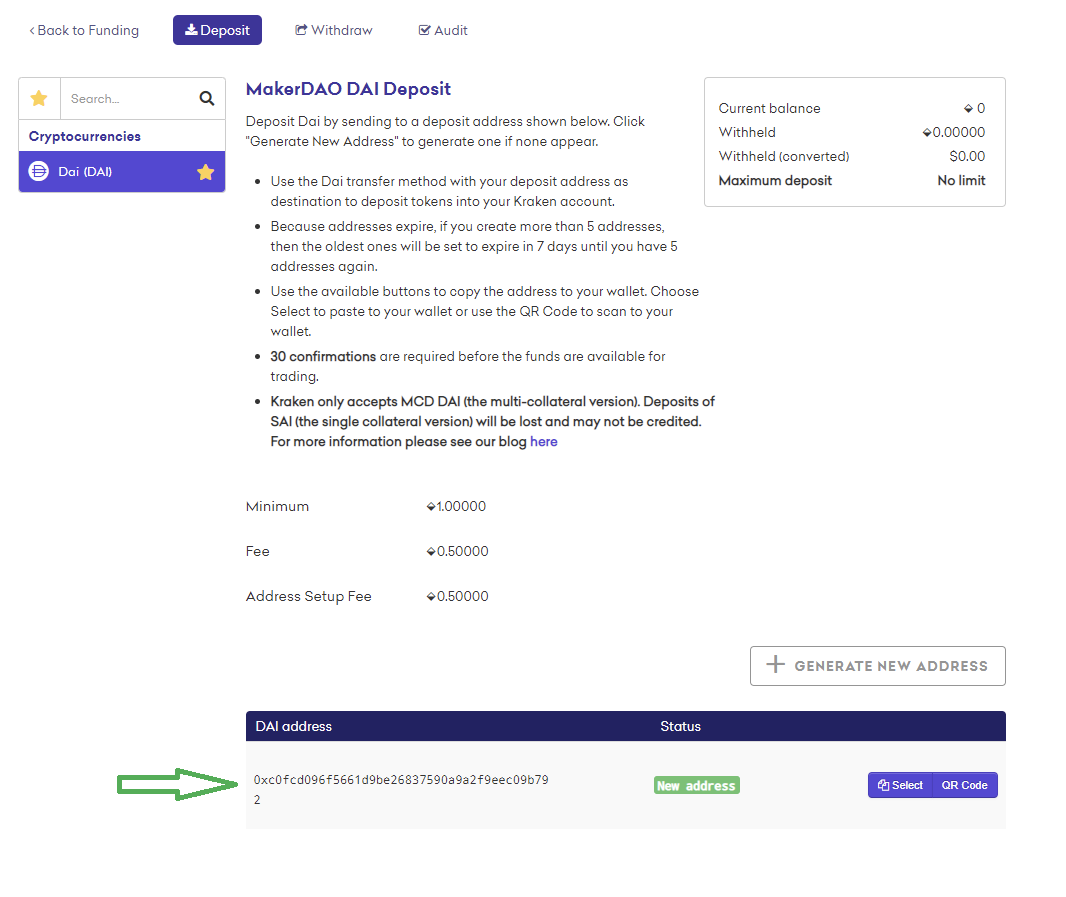 9. Enter our EthicHub profile, in the "wallet" section and choose the option: "withdraw DAI" or "withdraw ETH" 10. Enter the amount of DAI that you want to transfer, or click on MAX if what you need is to remove everything, and copy the address that the Exchange gave you in: "Recipient's Wallet".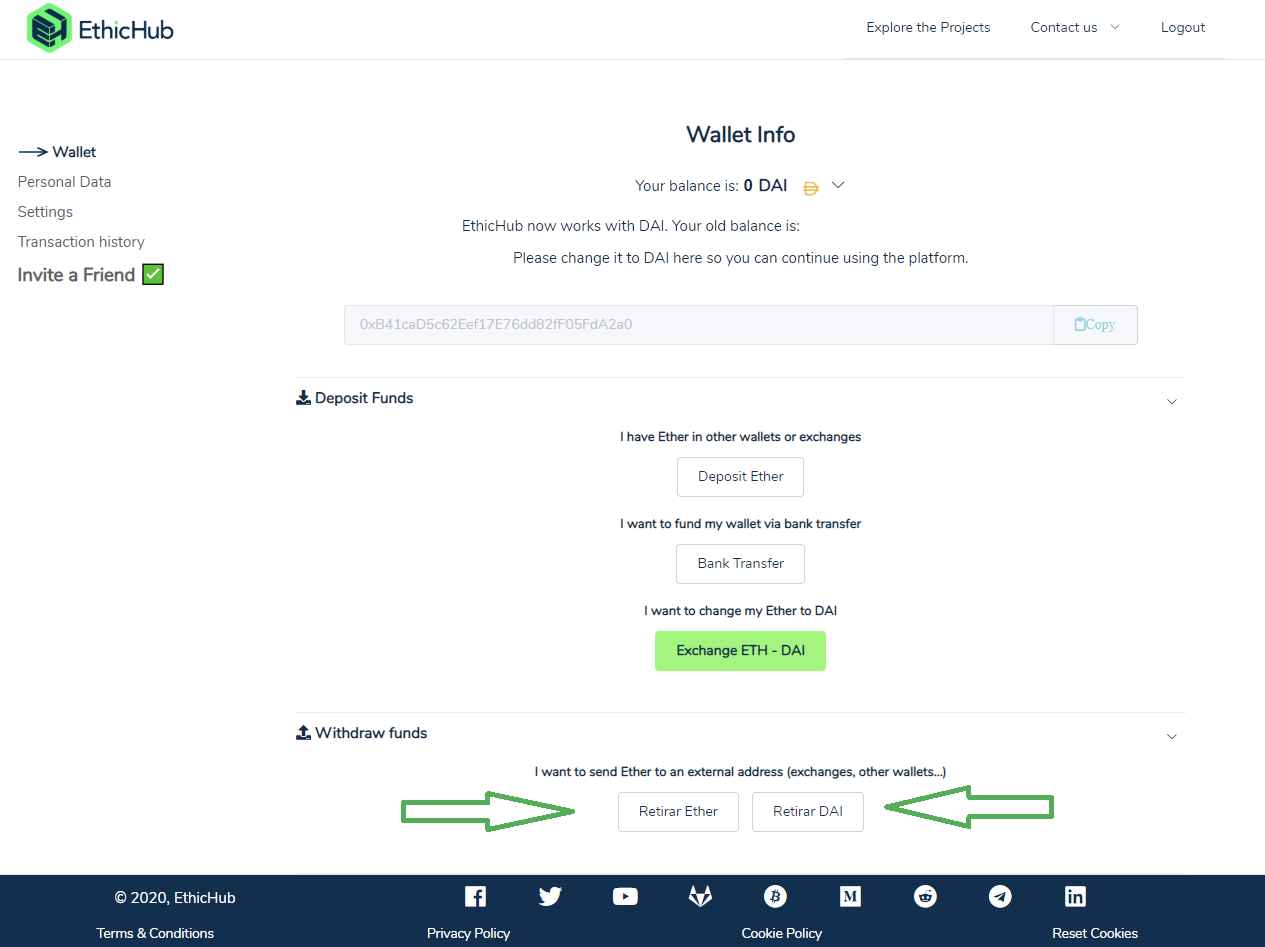 Once the fields are filled in, click on "next". 11. It will ask for the password of your wallet configured in EthicHub and soon you will have the DAI in the Exchange.